OUR MISSION
WHAT WE DO
WHO WE SUPPORT
NAB'S IMPACT
FAQ
MAX-OUT CONTRIBUTORS
TRUSTEES
CONTACT US
PRIOR AUTHORIZATION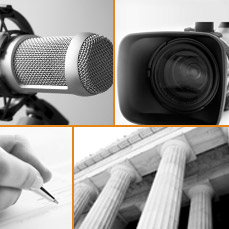 PAC MEMBER LOG IN
Welcome
The National Association of Broadcaster's Political Action Committee (NABPAC) is the federal political action committee of the NAB. It supports the election of candidates to the U.S. Congress.
There is strength in numbers, but we have many legislative challenges ahead and strong competitors. Through a unified voice, we can successfully ensure a vibrant future for broadcasters.
NABPAC promotes good citizenship and encourages voluntary contributions and participation in the political process by educating and mobilizing NABPAC eligible individuals to support candidates for political office who champion broadcast issues.
PRIOR AUTHORIZATION
Prior Authorization is required by the FEC of all trade associations in order for us to communicate with you on the PAC. Companies may grant prior authorization to one trade association per calendar year. To complete a Prior Authorization form, click the button below.
COMPLETE FORM